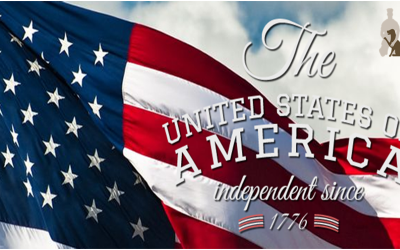 Each year on the 4th of July holiday, we celebrate the historic day we declared our independence. While it is easy to get carried away by the excitement of all that is taking place, let's remember the veterans and active military members who find it a little harder to cope with their symptoms of PTSD around Independence Day. The fireworks we enjoy watching explode in the night sky, with their piercing noise and bright flashes of light, can be a trigger for unwelcome memories and flashbacks for combat veterans. Not all veterans with PTSD and/or Traumatic Brain Injuries are affected by fireworks. However, for some, it takes them right back to the battlefield. As we all look forward to the 4th of July, let's remember those who fought and sacrificed so much of themselves for the freedoms we celebrate.
Please keep your pet's safety in mind too during the holiday. The 4th of July is a difficult time for a lot of pets. The unusual roaring fireworks nearby can send some pets into a terrified frenzy. "Animal control officials across the country see a 30-60% increase in lost pets each year between July 4th and 6th. In fact, July 5th is one of the busiest days of the year for shelters" (PetAmberAlert, 2016).
By using some common sense, you can help protect your pet or find them if they run away during the holiday. There are a number of reputable websites with pet safety tips. For example, take a photo of your pet just in case the unthinkable happens and they become lost. Is your pet microchipped?
If you live in an environment where it is hot, and most of us do this time of year, think about heat safety for both humans and pets. Make sure this 4th of July is fun and safe for everyone.