Our Founder's Story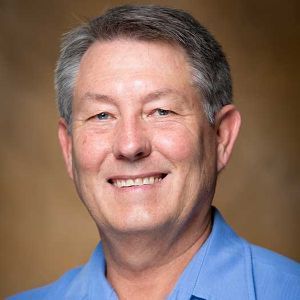 Following the passing of his father in 2007, John had a desire to connect with something bigger. He wanted something more, something that engaged his military interests, honored his father, and allowed him to use his personal and professional talents to a greater degree in service to the community.
Through his veterinary practice, John worked with veterans and cared for their pets. He saw how the interaction with the animals helped returning veterans interact more comfortably in civilian environments and an idea was sparked. This idea was nurtured by study of institutional research that supported the therapeutic relationships that John was seeing first hand and by outreach to experts in the field of service animals, behavioral science, and veteran services. John knew there had to be a way to give more veterans the chance to experience the unconditional love and support that only a canine companion can bring. He also knew he had a unique opportunity to help reduce the number of homeless dogs living in local shelters. With this alignment of purpose, Soldier's Best Friend became John's dream and driving passion. With the support of his devoted wife and business partner, Jan, the organization was founded in 2011 and became a reality.
John's goal has been to create a nonprofit devoted to placing and training service dogs for our veterans at no cost to them. He also wanted to acquire many of the dogs through local rescue organizations, thus helping our pet overpopulation problem.
When asked about his hope for his legacy, John said he hopes the day may come when every veteran with combat-related PTSD or Traumatic Brain Injury has been served and our program will no longer be needed. Sadly, that is unlikely to happen. So, John hopes his legacy will be that Soldier's Best Friend is a strong, valuable, thriving nonprofit 10, 20, 30 plus years from now, serving our veterans who gave so much to protect all of us and our freedom, giving Arizona homeless dogs a loving home and purpose, while staying true to our mission of "touching 2 lives at once."