Join our "Got Your Six" Pack
When our veterans were in combat and they heard, "got your six" they knew their buddies were watching their back. For many of our veterans, their service dogs continue to "have their six" by alerting them that someone may be approaching.  A symptom of Post Traumatic Stress Disorder (PTSD) can be an elevated startle response to people approaching. Service dogs can alert their veteran when someone is approaching, and the veteran is better able to adjust to being out in an uncontrollable social situation or environment.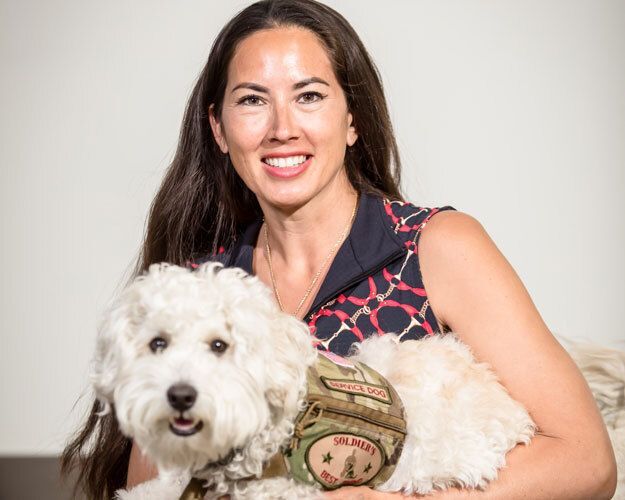 Rebecca & Toffee, March 2022 Graduates
At Soldier's Best Friend, we can only help our veterans get paired with and train a service or therapeutic companion dog through your continued support. In 2024, we aim to serve 160 veterans and rescue 80 dogs so that our deserving veterans living with PTSD and/or Traumatic Brain Injury (TBI) have their own dog to be of service to them. Our services are provided at no cost to our veterans, though the average cost of training one team is $7,500.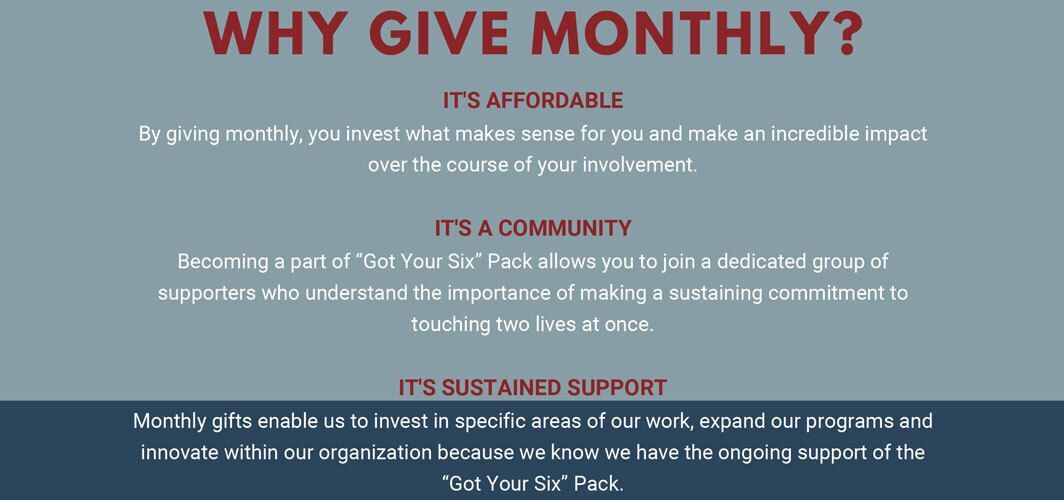 By joining our "Got Your Six" pack, your monthly gift helps us with our mission of "Touching 2 Lives at Once." Won't you become a "Got Your Six" pack member today by choosing to make a recurring monthly gift?