Lynn Woodard, CPDT-KA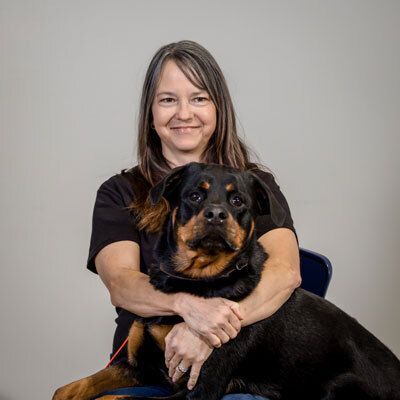 Lynn is a CPDT-KA certified dog trainer who has been training dogs professionally for over 20 years. Her focus has always been to fix the relationships between handlers and their dogs and help rehabilitate dogs with behavior issues. 
Lynn has been with Soldier's Best Friend since July 2020 and has helped several teams graduate the program. She recently took on the Program and Training Coordinator position so she could further support the training aspect of the program.
Lynn currently has a rottweiler named Tru who can occasionally be seen on campus.