Terry and Benny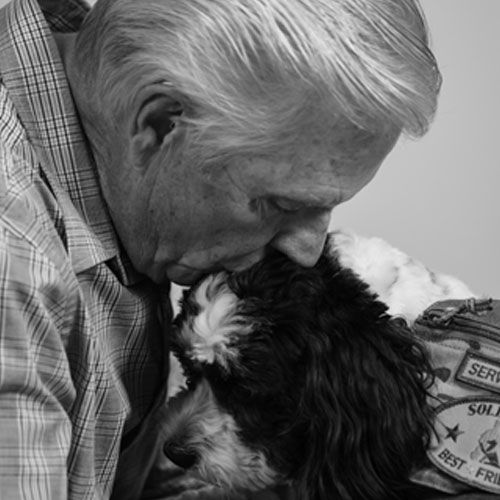 I would like to thank Dr. John Burnham, his staff and trainers and all the contributors for this amazing gift. 
The gift of Knowledge. Teaching me how to train my dog Benny, enabling us to work as a team.
The gift of Love. Thru the training process, Benny and I have built a bond I never thought possible living with PTSD.
And the gift of Hope. Hope for the future and a better tomorrow.
I would also like to thank three very special ladies.
My wonderful wife Vicki, who against my wish's brought Benny into our home and into my heart.
Sherry Whitener of the Northwest VA mental health clinic. Sherry was instrumental in getting me to sign up with Soldiers Best Friend, and helped me build the confidence to complete the training process.
And Allison Walker our trainer and friend. Allison taught Benny and I to work as a team and always have each other's six.
Soldiers Best Friend's mission statement is "Touching 2 Lives at Once".  Mission accomplished!
You truly, have touched two lives.