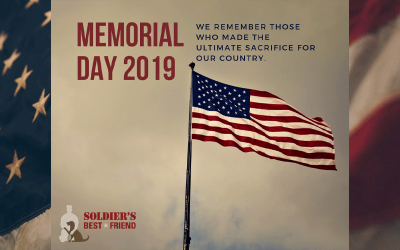 For some, Memorial Day is a difficult time, especially for veterans remembering their brothers and sisters in combat who didn't come home. Help is available at the Veterans Crisis Line. Veterans, active service members, their family and friends can seek confidential help 24/7.
1-800-273-8255 press 1, text 838255, or live chat.
See details: https://www.veteranscrisisline.net/ 
Memorial Day, as Decoration Day gradually came to be known, originally honored only those lost while fighting in the Civil War. But during World War I the United States found itself embroiled in another major conflict, and the holiday evolved to commemorate American military personnel who died in all wars.
May 30, 1966 was the first declaration of Memorial Day in the country. Today, we honor and recognize all American men and women who have paid the ultimate price for our freedom in the line of duty. Memorial Day is dedicated to paying tribute to the fallen on a national stage.
We get the day off, not to picnic or enjoy a well-earned 3-day weekend, but to highlight the service of those who lost their lives, fighting to protect ours. It is vital to reflect on the sacrifices made to maintain our rights to live as freely as we do. These men and women are not forgotten. Each one is missed by their family, friends, brothers/sisters in combat and by our team at Soldier's Best Friend.
Each year, the number of military members' lives lost tallies higher. It is important we acknowledge those who have given their all for the country they love. Whether they fell to a musket at Gettysburg, were swallowed at the beaches of Normandy, struggled for breath through the jungles of Vietnam, or sacrificed over an IED in the Middle East, we owe them unwavering gratitude for giving their life to maintain the safety and prosperity of ours.
This Memorial Day we encourage everyone throughout the Soldier's Best Friend community and beyond to make it a point to show your appreciation. Even in the smallest gestures, you are playing a vital role in the celebration and remembrance of those who have served.
Soldier's Best Friend wants to thank all of our military members who continue to fight, knowing what sacrifice might one day be required of them. We are grateful for the next generation of men and women who serve, never letting fear derail their patriotism.
It isn't without loss that we truly value what we have gained. No matter which branch they fought under, they stood united in their fight.