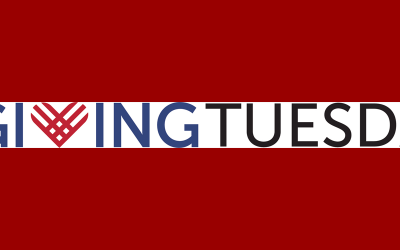 #GivingTuesday is a global day of giving that harnesses the collective power of individuals, communities and organizations to encourage philanthropy and to celebrate generosity worldwide. Following Thanksgiving and the widely recognized shopping events Black Friday and Cyber Monday, this year's #GivingTuesday will take place on November 27th and will kick off the giving season by inspiring people to collaborate and give back.
Founded in 2012 by the 92nd Street Y – a community and cultural center in New York City − #GivingTuesday inspired millions of people to give back and support the causes they believe in. Over $300 million was raised online to benefit a tremendously broad range of organizations, and much more was given in volunteer hours, donations of food and clothing, and acts of kindness. "We are incredibly inspired by the way the #GivingTuesday community has embraced this concept for a worldwide movement," said Henry Timms, founder of #GivingTuesday and Executive Director of 92Y. "As we prepare for November 27, we're energized and encouraged by the community's generosity. The levels of creativity, effort and the quality of the new ideas people have contributed and shared are phenomenal."
As we celebrate Thanksgiving and the holiday season, we want to say "thank you" to everyone who has supported Soldier's Best Friend. Whether you have supported us with a donation, sponsorship, participating in one of our events, or you have given of your time and talent, you have been an integral part of helping us grow and thrive. We sincerely thank you for your gifts.
If you would like to support Soldier's Best Friend on Giving Tuesday, please make your donation via our website. Your gift will benefit combat veterans and Arizona homeless dogs going through our training program. A combat veteran and their canine partner will learn the tasks and skills they need to navigate as a team in public. Your gift will help provide them with professional training, equipment and tools, veterinary care and the support they need to succeed. Thank you for your generosity on this day of giving.